While the first month of 2021 managed somehow to overtop almost the entire 2020, writers kept writing and readers kept reading.
Writing Platform Updates
Distraction free writing everywhere.
We finished implementing the Froala WYSIWYG HTML Editor to the entire platform. This means that not only the manuscript but every page from Synopsis to Characters and Locations has the editor at every field except titles.
Asengana's interface is simple and unobtrusive as is and still nothing is more efficient than a screen that behaves as an empty page leaving nothing for you to do but write.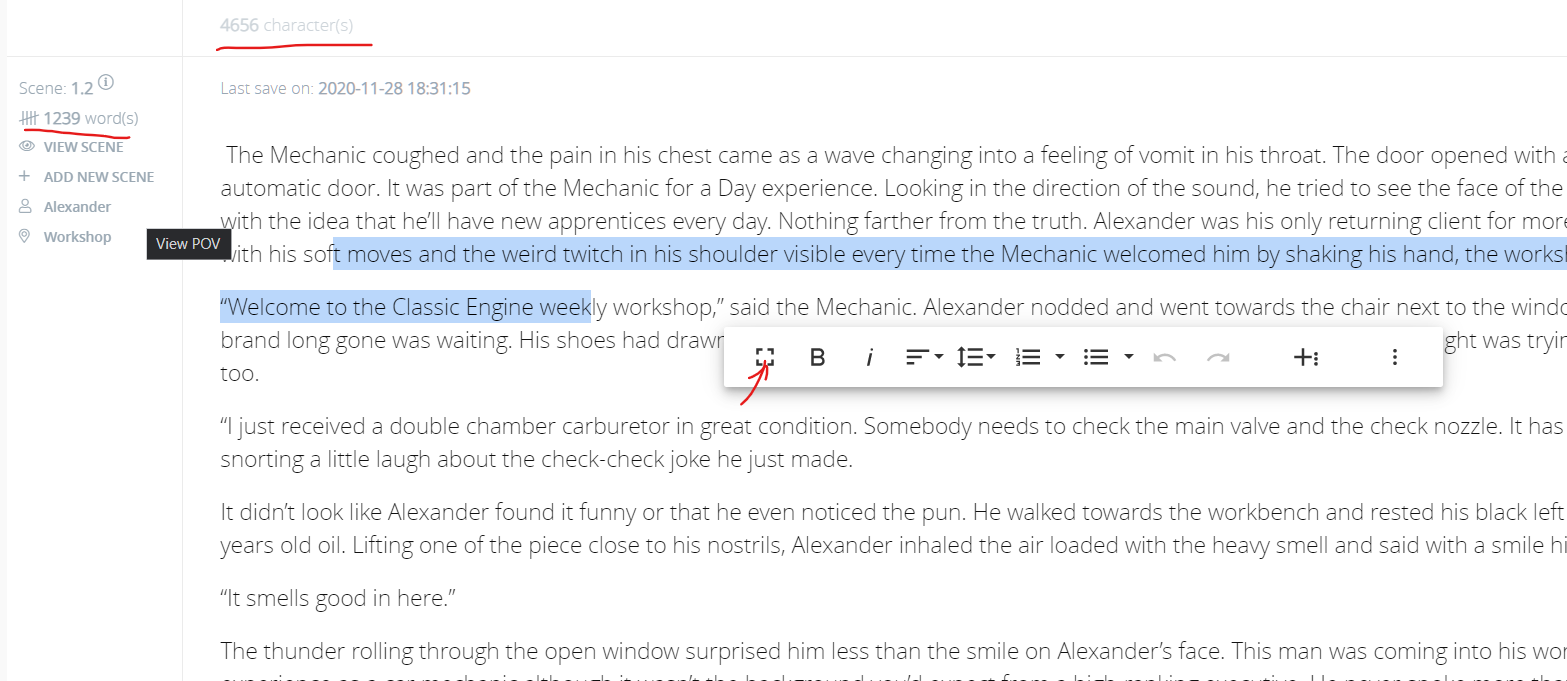 2. Word and characters count for every component.
Word count is usually an output of the Project Status page. We added word count and character count as an enhancement to every scene block. The content blocks in the platform also got a character count.
There is a fine line between being detailed oriented when you create a Protagonist profile and getting swallowed by the quick sand of never ending nitpicking. That is why every field is limited to 17000 characters, approximately 5000 words. We think it will suffice considering that the Location file has 17 content blocks. You can end up writing a novel just for one location and never finish your book.
This is it for January 2021. Remember to share the news of the platform with your writer friends and use our Concierge Service Desk for comments and feedback.
Thank you,
Emanuel